Okay, I'm trying to get better at doing this, and since I'm recovering from having my wisdom teeth pulled (not fun) I thought I'd do a flashback post.
In January of 2006 I flew with my parents to San Antonio, Texas to see my brother graduate from Air Force basic training at Lackland Airforce Base. I had never been to Texas before and I absolutely LOVE that city and I really want to take Sean there some day.
Here are some pictures from our trip -
My handsome brother and my mom and dad:
In the gardens at the Alamo:
My mom found her favorite store:
The Riverwalk mall:
"There's no basement in the Alamo!"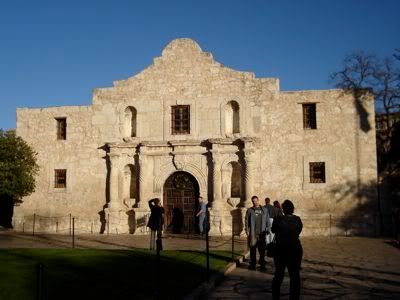 A pretty shot of the riverwalk: