We started Taylor on solids Thanksgiving day and so far he's had squash, carrots, sweet potatoes, peas, and green beans. I love watching his funny facial expressions when he tries new foods. He also makes lots of "yummy" sounds while he eats and it cracks me up.
I know a lot of people aren't big fans of the messy baby pictures, but I LOVE them. Here are some of my favorites - Tay eating carrots and peas. Yummy yummy!!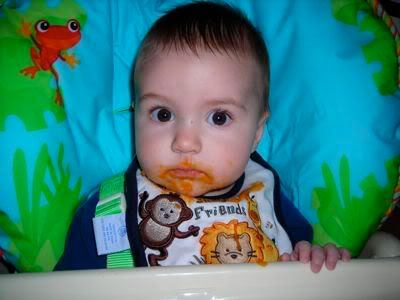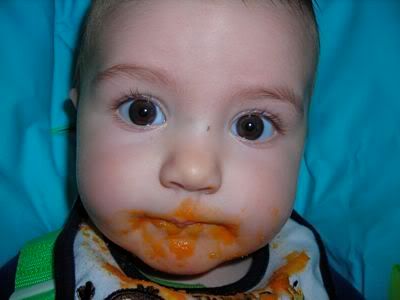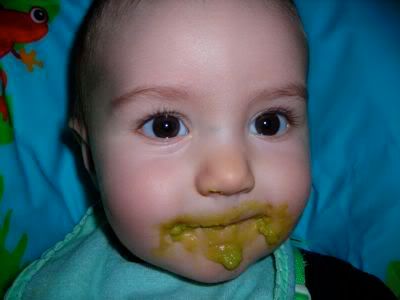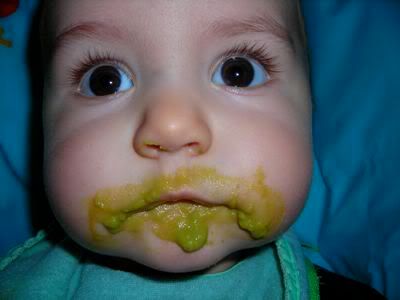 Also, I just want to thank our friends and family members who have been so supportive and so loving through all of the stress we're dealing with right now. Sean is doing well and we found out today that he'll meet with the Oncologist and start treatment at the beginning of January. We'll keep everyone updated on what's happening and we hope everyone is enjoying the holidays!