Due to crazy sickness circulating through our family resulting in a very sad baby and a very sleep-deprived mommy, it's taken me this long to post pictures from Halloween.
Halloween night was pretty uneventful, but fun. My mom and sister came over and we all hung out and watched movies. We dressed Taylor up for pictures but he was kinda cranky and didn't want to be in his costume for long. Here are my favorite pics from that night -
I'm a friendly dinosaur!
And I'm also scared of the camera flash!
Taylor with Grandma: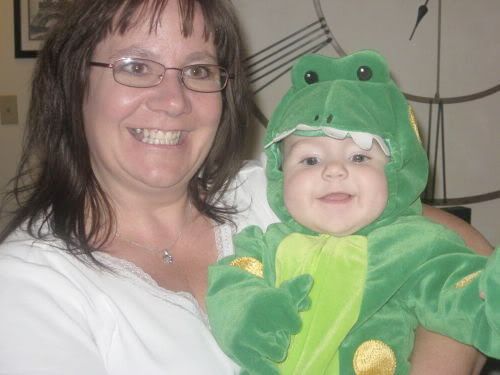 Auntie Kristi and Tay: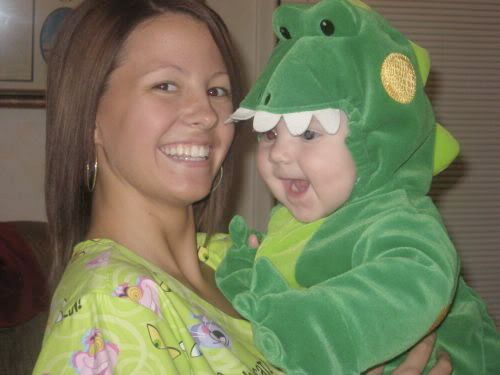 Our happy family:
Sorry some of the eyes look weird in these pictures. I tried to correct the red-eye and they kinda went screwy. So no, I don't have two different colored eyes. :)