Things have been pretty busy around here lately so I haven't had much time to post. Taylor just keeps growing and I can't believe he's almost 6 months old already. Time sure flies when you're changing diapers and watching cartoons all day. hehe! He's just so much fun and I love him more and more every day.
Anyhoo, I thought I'd post some new pictures for everyone. These aren't really related but I couldn't decide which ones I liked more. :)
This is what Taylor's hair looks like right after I dry it when he gets out of the tub. He's so dang cute!!
And here's Taylor's new cute puppy outfit from Aunt Holly: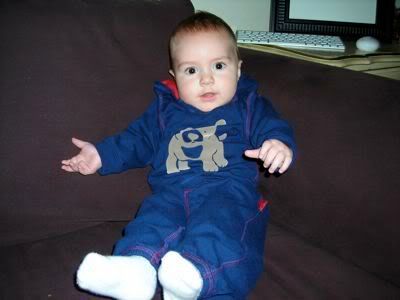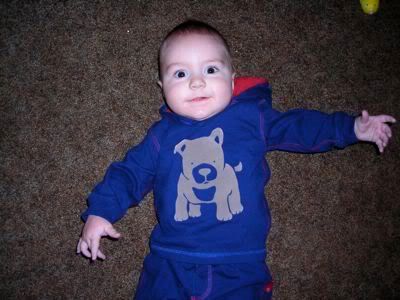 I love my sweet little boy!