Taylor's hair was getting pretty long and shaggy, so I gave him his first haircut this morning! I sat him in his Bumbo on the kitchen floor in just his diaper. He wasn't scared of the clippers at all and was very interested in the hair falling from his head to the floor. Afterward he had a bath so I could wash all the little tiny hairs off his shoulders and back. I saved a lock of hair and put it in his baby memory box.
Here are some before and after pictures -
Before: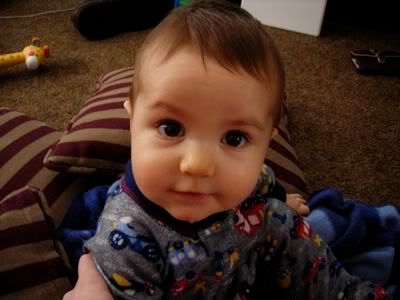 After:
He looks so handsome!!