We hope that everyone had a happy new year!
On new years' eve we went to my Uncle Buba and Aunt Holly's house for dinner (which was VERY yummy) and played a game of Uno Attack before Taylor got really tired and we headed for home. When we got home Taylor perked up and was SO funny for the rest of the night. He rolled around and babbled to us until 11:30 when he was finally pooped out. I got him in bed about 15 minutes before midnight and Sean and I took some silly pictures to stay awake. At 12 we took a picture of our first kiss of 2008 and then went to bed. Not the most eventful night, but it was great for us.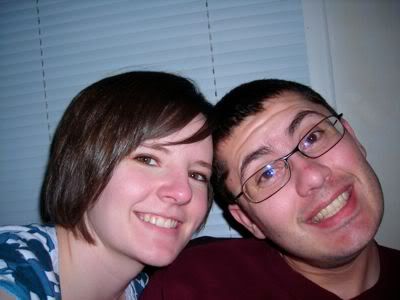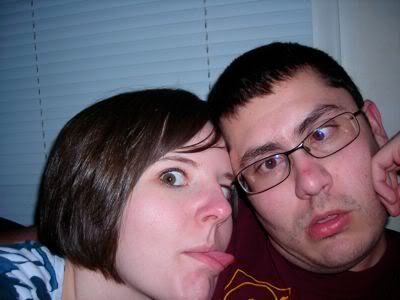 And for all of you who only come on here for pictures and videos of Taylor (you know who you are), here's a cute video of Taylor babbling away before bed last night. Sorry the video is so dark - our camera doesn't do very well at night.