A couple weeks ago we got Taylor the
Fisher-Price Rainforest Jumperoo
. He loves being in it and gets really excited with the music and lights. And the best part about it? He can entertain himself for a while so I can get things done around the house for once. WOO HOO!
Here are some of my favorite pictures of him in it:
Cute little grins: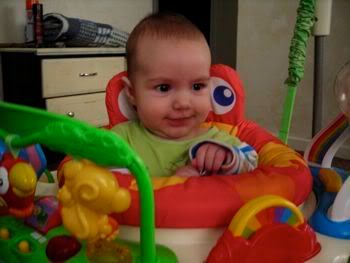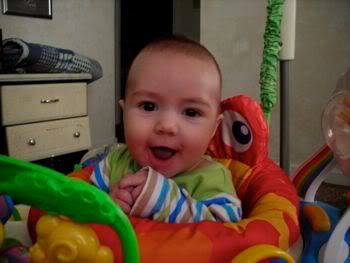 Apparently one of the sounds it made startled him: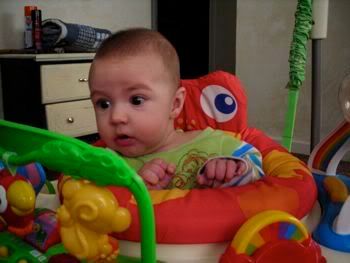 And I love this one.. it looks like a face my brother would make: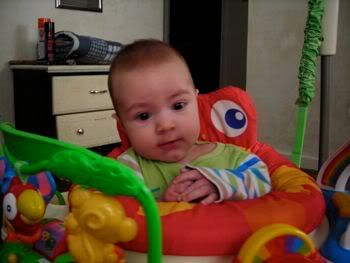 Sean and I were so excited last night because he actually started jumping in it. Here's a video. It's not the best footage because he was starting to get cranky, but you get the general idea.
He was getting so into it Sean and I were just laughing hysterically. Babies are hilarious...