We took a trip into Salt Lake after Conference yesterday and stopped by Liberty Park so Taylor could see the ducks before they're gone for the season. I couldn't believe how many birds there were! Seagulls, ducks, and geese were everywhere, begging for food and huddling together to keep warm. It was REALLY cold, and the wind didn't make it any warmer, so we didn't stay for long. Taylor had just woken up and wasn't really sure what was going on; he just sorta sat there and stared at all the birds. I'm sure he'll be a lot more interested in them next year.
And, of course, I have to add pictures -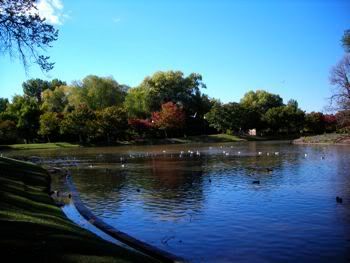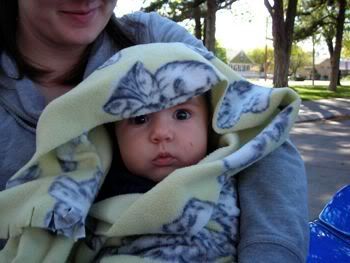 Also, here's another video of Tay in his jumper. SOOO cute!