Fall is here! YAY!! Fall has always been our favorite season, and the most romantic. There's something about harvest time that gives me that warm fuzzy feeling inside. On Sunday my mom came up to visit and watched Taylor for a while so Sean and I could go for a drive up Provo Canyon and the Alpine Loop. The colors were so beautiful and vibrant and I'm glad we got to see them before the leaves start falling.
Here are some pictures -
Mountains going into the canyon:
Gorgeous hillside up by Sundance: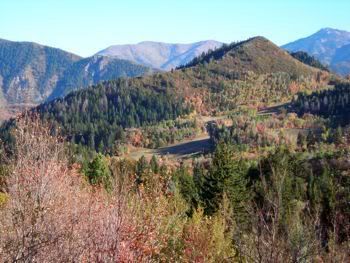 Bridal Veil Falls: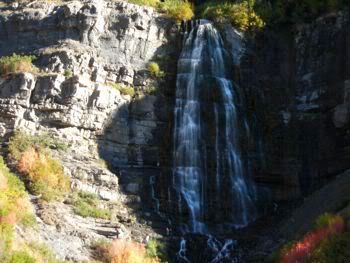 And here we are (please excuse my lack of makeup):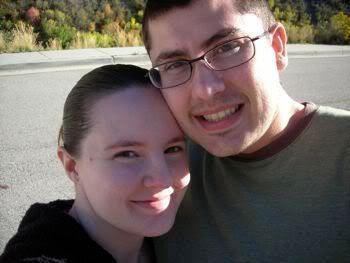 We had so much fun and it was so nice to have some "us" time.