So I was going through our pictures trying to decide what to post today, and I found some great photos I shot while Taylor was screaming his guts out. That's right ladies and gentlemen, he's not angelic and sweet ALL the time.
So here you have it: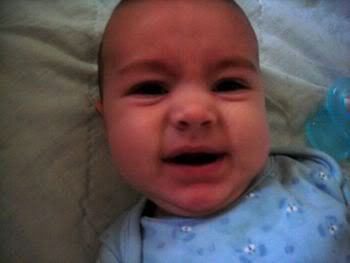 I probably see more of these faces than his little smiles and grins, but he's still cute when he's crying... if you're just looking at pictures and don't have to listen to it.